Welcome to
Rollaclad
If you are looking to clad, reclad, refurbish or simply
repair, we can help you.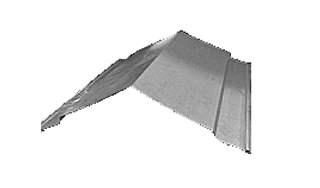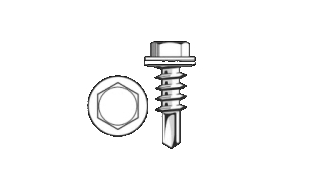 Roofing Sheets in Brecon
Abiding by the latest quality standards and legislation, we offer a comprehensive range of roofing sheets in Brecon,  in a wide variety of colours and styles to suit your bespoke needs including tile effect, corrugated, and box profile roofing sheets. Available in a wide range of profiles, thicknesses, and coatings, as well as specially made ridge pieces and fixings, we will always strive to provide you with the highest quality and most appropriate roofing sheets for your bespoke requirements.
For more information about our range of roofing sheets in Brecon that we can provide or to get a quote, please feel free
to get in touch with our friendly team today!
Tile Effect Roofing Sheets in Brecon 
Combining the traditional aesthetics of roof tiles with the strength of top-grade galvanised steel, Tile effect roofing sheets provide a classic, professional finish whilst also being very simple to install.
Additionally, the durability of tile effect roofing sheets is designed to last for a very long time, ensuring your roof has the longevity to endure the most severe weather conditions for years to come with minimal maintenance over time. To make sure that your roof matches the look of surrounding houses, Tile effect roofing sheets in Brecon are designed to closely replicate the appearance of traditional roof tiles, ensuring a traditional look at a low cost. Tile effect roofing sheets are ideal for all types of buildings but are especially well-suited to log cabins, summer houses, garages and domestic buildings.
Corrugated Roofing Sheets in Brecon 
As one of the most durable roofing materials out there, Corrugated roofing sheets are a fantastic investment for your building that will stand the test of time. Thanks to their corrugated form factor, corrugated roofing sheets have maximised strength which allows them to withstand serious impacts such as severe weather conditions and storms. Water effortlessly runs off the corrugated roofing sheets, which helps to prevent water from building up along areas of the roof, avoiding roof leaks and significant repair costs. As well as being extremely robust, corrugated roofing sheets are very lightweight, making them easy to handle and install which is especially useful if you are working on a roofing project yourself.
Additionally, corrugated roofing sheets in Brecon are well-suited to agricultural building, protecting animals and reducing noise pollution leaking out from the building. Providing extra ventilation along the edges of the building will also help to reduce condensation and keep the roofing sheets in the best condition so they can provide significant protection for years to come.
Box Profile Roofing Sheets in Brecon 
Box profile roofing sheets in Brecon provide a modern look that is perfect for industrial, commercial or domestic buildings, whilst retaining the warmth you need. Composed of a combination of strong steel and sturdy box profile corrugations, Box profile roofing sheets provide unrivalled durability, resisting impacts, and corrosion over time. This makes them the perfect choice for roofing and cladding storage, agricultural, commercial, or garden buildings, providing a professional finish to
your projects with reliable materials.
Offering tremendous versatility, Box profile sheets are suitable for roofs with pitches as low as 5° and can also be installed vertically to clad building exteriors. This makes them a fantastic all-in-one solution for storage facilities or agricultural buildings, allowing you to achieve a consistent and visually appealing look and feel. Box profile roofing sheets in Brecon are incredibly cost-effective, offering a lifespan of up to 25 years whilst requiring virtually no maintenance, providing you with a long-term solution that lasts.
Brecon
Archaically known as Brecknock, Brecon is a beautiful market town in Powys, situated in mid-Wales right at the top edge of the glorious and beloved Brecon Beacons National Park. This makes Brecon the perfect base to explore the famous Brecon Beacons at your leisure. With two National Trails and a National Park, the Brecon Beacons are the perfect place to take a break on a leisurely walk through the distinctive Welsh mountains and endlessly exciting Welsh landscape.
Brecon also has a year-round programme of cultural events including the Hay Festival, Green Man, HowTheLightGetsIn and the Brecon Jazz Festival which draws visitors from all over the world. Well known for the famous Brecon Jazz Festival, Brecon also boasts independent shops and cafés, history, military connections and of course, the magnificent cathedral in the heart of Beacon. Brecon is the perfect base for exploring the national park, water sports and fishing in the local rivers, canal, and lakes, plus cycling and mountain biking.
Brecon has a long military history with strong connections to the Zulu conflict and the Regimental Museum of The Royal Welsh on The Watton. The colours (flag) that were carried at Rorke's Drift can be seen in Brecon cathedral. As well as Brecon Cathedral's awe-inspiring architecture, there is also the unmissable heritage centre which boasts an interpretative exhibition, restaurant, and shop in an atmospheric 17th Century former tithe barn. Leveraging the latest technology, the exhibition centre tells the story of Brecon Priory from its 1093AD beginnings through to its present use, making history really come alive. Alongside the iconic Theatr Brycheiniog hosting indoor and outdoor concerts, the Monmouthshire & Brecon Canal basin is one of the most beautiful canals of the South Wales
network. Explore the towpath on foot or hired bike or easily travel around on a boat.